Happy to assist our Clients with an aim to delight them with value-added propositions.
An employee stock option plan (ESOP) is an employee reward, retention and attraction tool that provides a company's workforce with an ownership interest in the company. This also acts as a great motivational booster for employees.
Link Intime presents one of its distinct product/ interface – As an ESOP Consultant, right from designing of an ESOP plan, which caters to client specific requirements, till its successful execution through corporate action in allotting such shares.
Compliance driven, expert documentation and a hassle free implementation is the USP of EmPower.
Our highly scalable, versatile, reliable and compliance driven ESOP administration software automates the routine administrative work involved in managing share option plans, saving time and money in a user-friendly environment.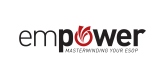 Managing various compliances in a time bound and accurate manner is certainly the priority of all compliance officers and prudent managements.
Link Intime is happy to assist it's clients with TrackIn – A service offering to monitor the trading of Insiders as per the requirements under SEBI (Prohibition of Insider Trading) Regulations, 2015 and help companies to comply with the Regulations. Our team also conducts training / awareness sessions for the Client's Insiders.